Our picture book
"You are the only one, but never a lonely one"
The picture book "You are the only one, but never a lonely one" was written to express our deep gratitude for the tremendous and warm support from all over the world after the Great East Japan Earthquake.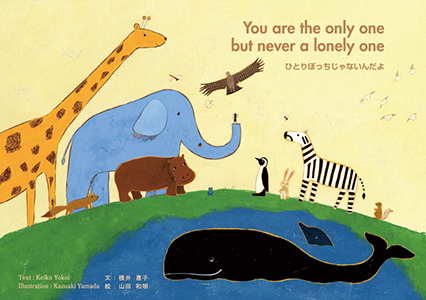 "You are the only one, but never a lonely one" is a story about an ant, which by encountering various animals, comes to understand that every living creature is unique, and conveys the message that we live on this earth supporting each other.
The text of this picture book is written in English, Japanese and the language of the receiving country. Also, animals appearing in the illustration are accompanied by the names of three languages.
By doing this, children can read the picture book while enlarging the imagination by matching the words with the animals of the illustration. As a result, we hope that children will become interested in the new words naturally and learn the language of other countries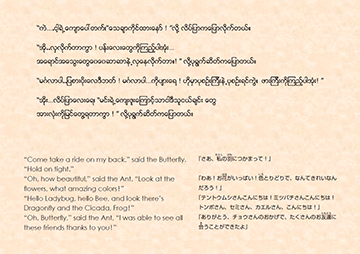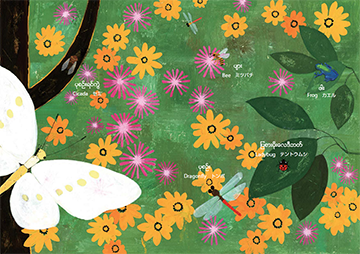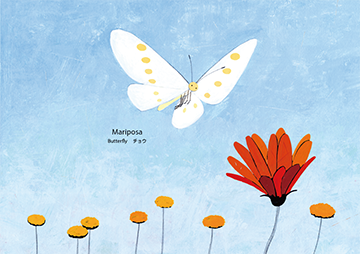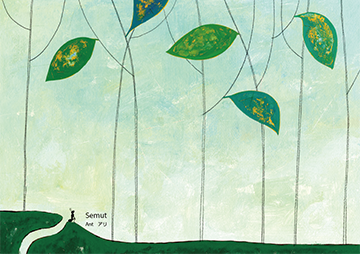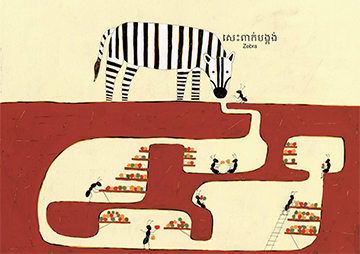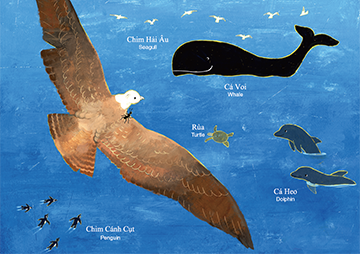 Written by Keiko Yokoi (XYZ)
Illustrated by Kazuaki Yamada
English version translated by John McDonald, Sayako Uchida

Activities to deliver the picture books to the children of the world has been authorized as a "40th Year of ASEAN-Japan Friendship and Cooperation Event" and "Japan Vietnam Friendship Year Event in 2013, and as a commemorative event of "the 30th Anniversary of Friendship between Japan and Brunei" in 2014 .