Animation Short Movie
We produced an animation video to convey the spirit of "HEARTHEART" with the theme of "Over the border and across the race, linking the heart and the heart, and supporting each other, is important".
We made the original story for it, with hand-drawn illustrations, song, and the narration cooperated by Mr. Hitoshi Kusano, and it was created as a heart-warming production for about 5 minutes.
In June 2013, when the lecture by JAXA Astronaut Mr. Soichi Noguchi was held at National Technology University in Hanoi, this video works was shown there.
In March 2014, this video works was shown with the video message from JAXA Astronaut Mr. Wakata Koichi at Al Falah special primary school at the garbage collection place area in Bantar Gebang district in Bekasi city in Indonesia.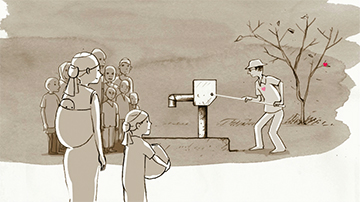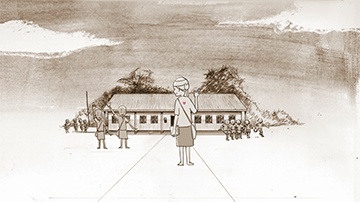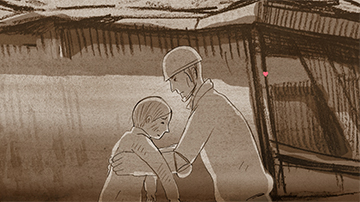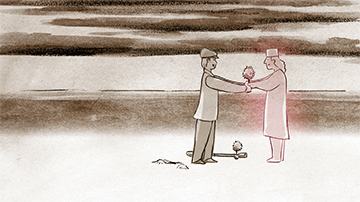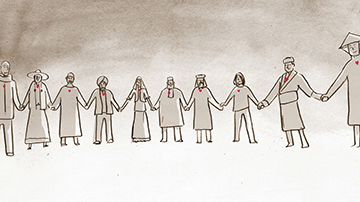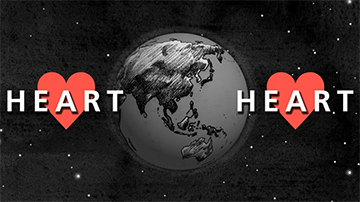 Narration by Hitoshi Kusano (TV caster)
Story by Keiko Yokoi
Animation by Makoto Kawamura


Music by volunteer musicians of Sapporo School of Music College