March 17, 2014
We handed over our picture books to people at "HAPPY DAY TOKYO 2014″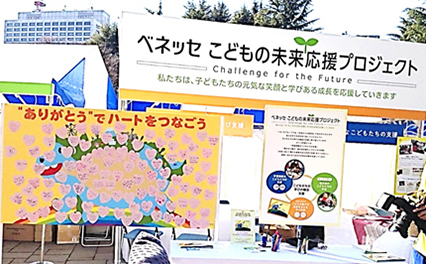 On 15th & 16th March 2014, we put connected project with "HEARTHEART" into effect with Benesse Holdings, Inc. at "HAPPY DAY TOKYO 2014″ held at Hibiya Park in Tokyo.
We handed over our picture books to people who wrote their message on the message board which has the theme of "Connect each HEART with THANK YOU".
About "HAPPY DAY TOKYO 2014"
It's the event which has started in Japan since 2013 with the slogan "Smile, Make someone smile, HAPPY DAY", under the enactment by United Nations that 20th March is "International Happy Day".
Talk shows, mini concerts, experience programs and so on were held, and 30 thousand people visited there in all for 2 days.