May 12, 2020
The picture books were donated to all elementary schools in Tokyo
At the end of January 2020, the picture books "You are the only one, but never a lonely one" were donated to all elementary schools in Tokyo. There are 1278 public elementary schools, 6 national elementary schools, and 53 private elementary schools, totaling 1337 schools.
"You are the only one, but never a lonely one" was originally written by our founder Keiko Yokoi. for overseas children in order to deliver the feelings of our gratitude for the support that we have received from all over the world. But this time, we are very glad that we could have delivered the picture books to the children in Japan. We will continue our activities so that more children can understand the importance of connecting HEARTS through picture books.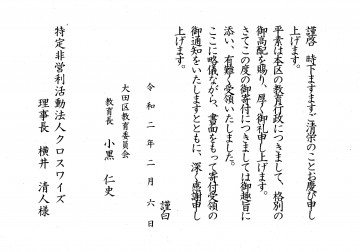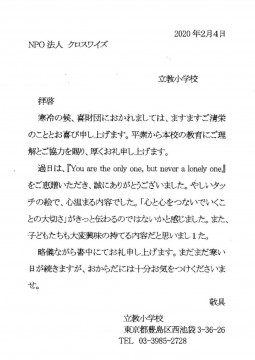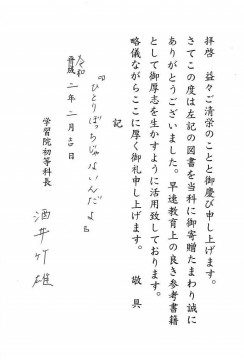 We received thank-you letters from the Ota Ward Board of Education, Rikkyo elementary school and Gakushuin elementary school.