August 2016
Newspapers in Malaysia and Japanese Internet news sites reported our picture book donation in Malaysia
6 newspapers in Malaysia, such as Berita Harian, THE STAR, Sin Chew Daily, Harian Metro, JIJI PRESS MALAYSIA and NNA ASIA in MALAYSIA, reported our picture book donation in January.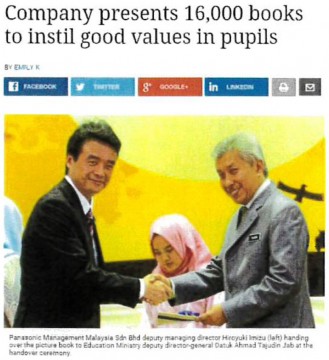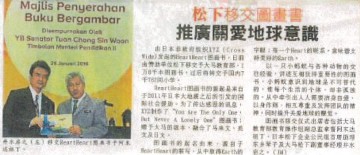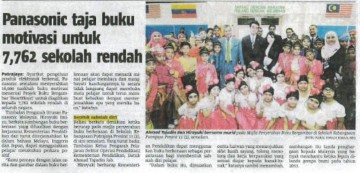 In Japan, this donation project was featured in the site of our corporate sponsor Panasonic
"the site of Panasonic"
. Also more than 27 of Japanese internet news sites, such as PRESIDENT Online and YOMIURI ONLINE, reported this project.