March 14, 2013
The picture books were donated to children in Mexico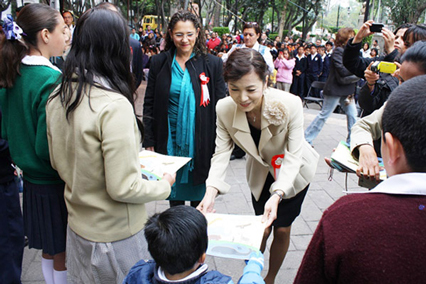 The memorial ceremony in Tlalpan.
In March 2013, our picture books translated into Spanish were donated to children in Mexico, with support by Nissan Motor Co., Ltd.
Then, the memorial ceremony was held at Tlalpan ward office in Mexico City with the Japanese ambassador in Mexico H.E.Mr. Shuichiro Megata and the mayor of Tlalpan in attendance. At the ceremony, that the music by drum and fife band, marching with the national flags of Mexico and Japan, singing of a national anthem were performed in grand style, by the local elementary school's children. And we handed over the books to the representatives of each elementary school's children there.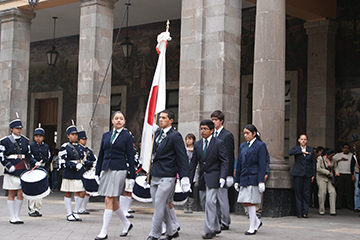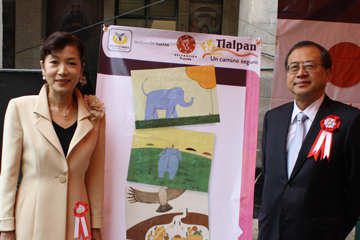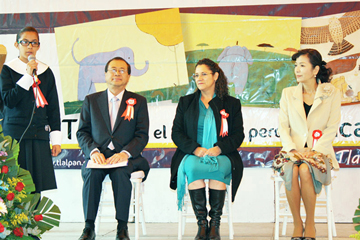 Donated books to local elementary school, a orphanage, and a pediatric cancer center.
Also, the ceremony organized by the Ministry of Education of Mexico was held at a local elementary school.
Furthermore, the books were donated to the orphanages and the pediatric cancer center. At the orphanage, the children listened intently to being read the picture-book aloud by the teacher, and after that, every child tells us their impressions of the picture book.